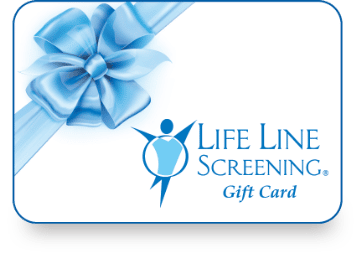 Gift Cards - Give the gift of peace of mind or early detection
How to use your Life Line Screening Gift Card
To use your Life Line Screening gift card, have your gift card number handy. 
Your gift card number can be found on your gift card or in the email you received as a gift. 
Either call
888.308.3789
or
click the link
below to schedule your screening.
Please note: Your gift card must be used when you check out online or when you schedule over the phone with one of our agents. We currently don't accept gift cards during your screening appointment.
Find a location and schedule my screening
How to apply your gift card
During the checkout process, enter the gift card number you received via email in the "gift certificate" box while providing your billing information.